DECADE
You can't play the odds if you don't know the odds
Multiple Strokes Gained Benchmarks
Because DECADE is used across all competitive levels of Golf we are the only place you can get Strokes Gained Benchmarks for:
LPGA
WAGR Top 100
Top 25 College Men
Men's College
Women's College
You pick your Peer Group and we show you your Strokes Gained to that Peer Group, no more having to compare against PGA Tour only.
FREE Custom Yardage Books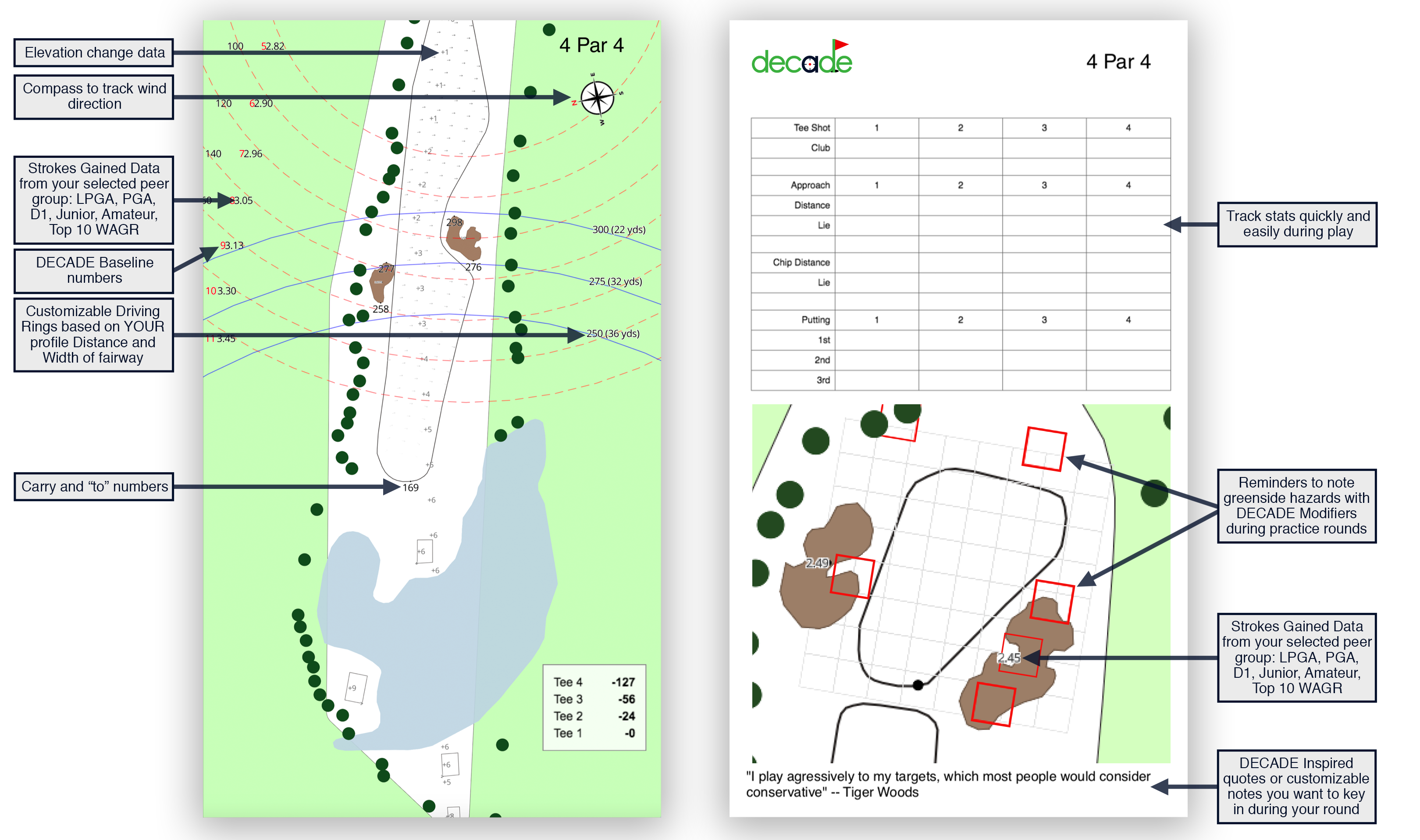 Limited to 4 Courses per Month except for Team Programs
With DECADE you can customize your own professional quality Yardage Books.
Then you can print them yourself or work with one of our printers.
Features
Approach Rings
With DECADE #, distance and your Strokes Gained Benchmark expectation value.
Driving Rings with Fairway Widths See how wide the fairway is in your landing zone.
Carry Distances
See carry distances to hazards and fairways from your Tee Box
Expectation Management
See your Strokes Gained Benchmark values for your Peer Group in all hazards.
Track Stats
Track your stats easily and quickly right in the book.
DECADE Around Green Red Boxes
Reminders around the Green to enter your DECADE Modifiers in your Practice Round.
To Green Clubbing
+/- values on fairway for yardage adjustment based on elevation difference to Green.
Customize
Yards/Meters
Select your Unit of Measure and all distances change automatically.
Tee Box Playing
then all carry and distance numbers will be exact.
Driving Distance
Your blue driving rings with fairway widths will adjust.
Notes
Add Notes to each Hole.
Change Zoom
You can change the 'hole view' from zoomed to entire hole.
More Features and Customizations Coming
Automated Course Packets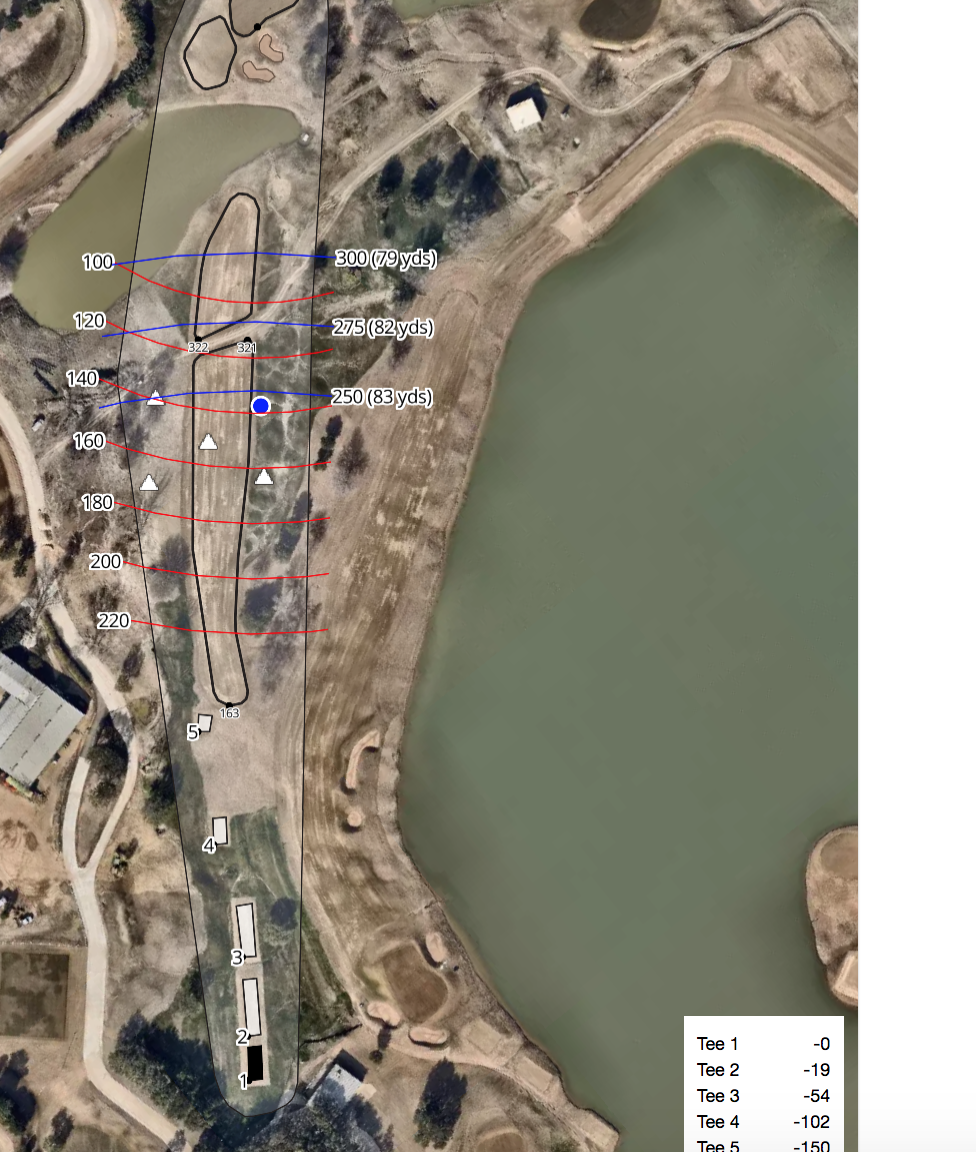 See all your prior shots on actual satellite images.
Automatically drawn in are approach rings, driving rings with fairway widths and carry numbers.
Print out this packet and take for your Practice Rounds.
Golfer's Using DECADE Strategy & Statistics
PGA Tour Winners
Web.com Winners
5 USGA Champions
5 World #1's
NCAA Champion
Low Amateur - The Masters
Low Amateur - British Open
NCAA Freshman of the Year
Rolex Player of the Year
Walker Cup Team Members
Palmer Cup Team Strategist
Committed Players see 20-40% handicap reduction in a matter of weeks
What you get with DECADE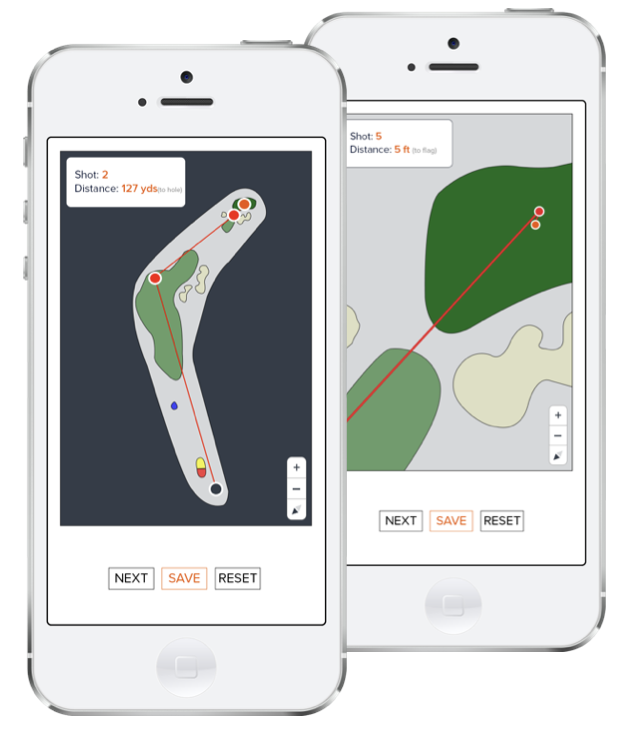 Advanced Video Game-like Entry
Place your shots directly where they were hit.
Exclusive "Quick Drop" putt placement makes entry lightning fast!
DECADELink and Coaching Moments
See how you played each hole over the course of multiple rounds, just like they do on the PGA Tour.
Our advanced algorithms analyze your game and identify your common, stroke costing, mistakes automatically. Then you can review those in the Coaching Moments section.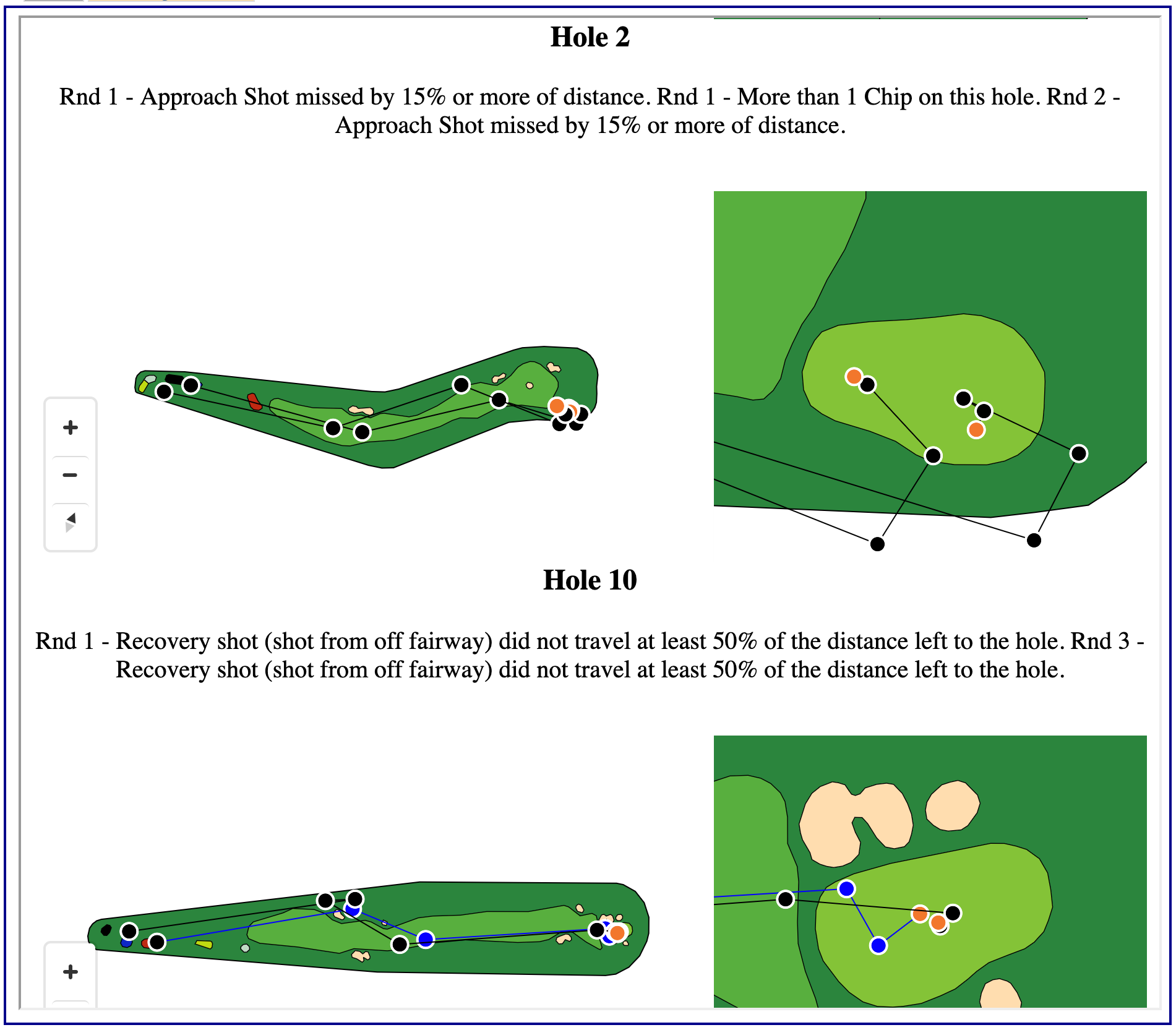 Learn DECADE Strategy
Get access to the proven and revolutionary DECADE Strategy immediately on your phone through the DECADE app. Learn how tournament winners manage their game by optimizing course strategy.
Watch the DECADE Strategy Tutorial on any device anywhere and learn what Tour Pros and Amateurs are doing to win golf tournaments.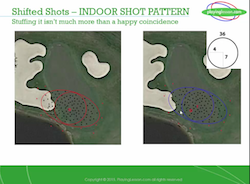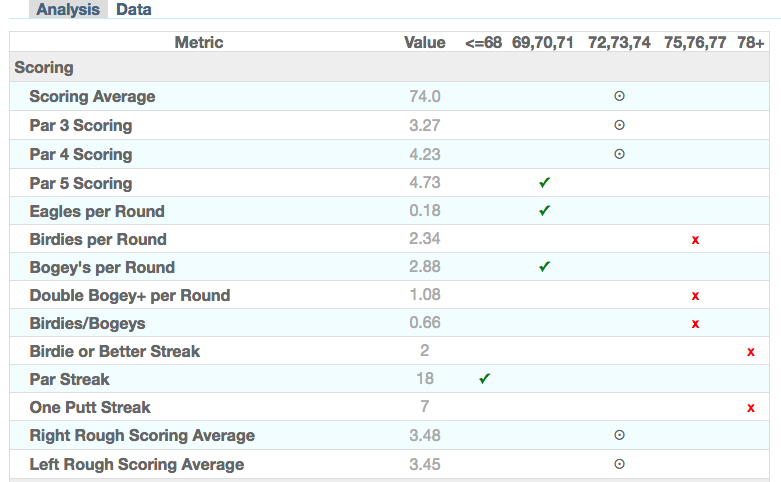 Continuous Statistical Profile Analysis
After you have entered 5 rounds into the DECADE app, DECADE's game analysis algorithm will continuously analyze your statistics profile and compare it with the thousands of rounds in our database. DECADE will pin point where you are both losing and gaining strokes to your competition.
DECADE's Statistical Portal will then select custom video content for you based on your statistical profile.
New Content Weekly
Unlike other stats tools on the market, DECADE will constantly bring you new video content on a weekly basis. DECADE's library grows weekly due to Scott's work with his PGA Tour players and top college programs.
Fresh content ensures continual growth helping to avoid slipping back into old habits. DECADE evolves with you, helping you achieve your goals.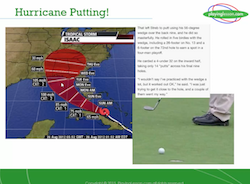 Player Account
$199 for 6 months
then $19.95/mnth
$199 gets you full access to all DECADE Strategy content and revolutionary Statistical Profile Analysis for 6 months. Then billed $19.95/month for continued access. You can cancel at anytime.
College Account
$1499 for Season + Summer
Get full access to all DECADE Strategy content and revolutionary Statistical Profile Analysis for up to 12 players for the entire season and even through the summer.
Instructor Account
Free

Get full access to all DECADE Strategy content and revolutionary Statistical Profile Analysis for your students that are using DECADE. Get your Students using DECADE.